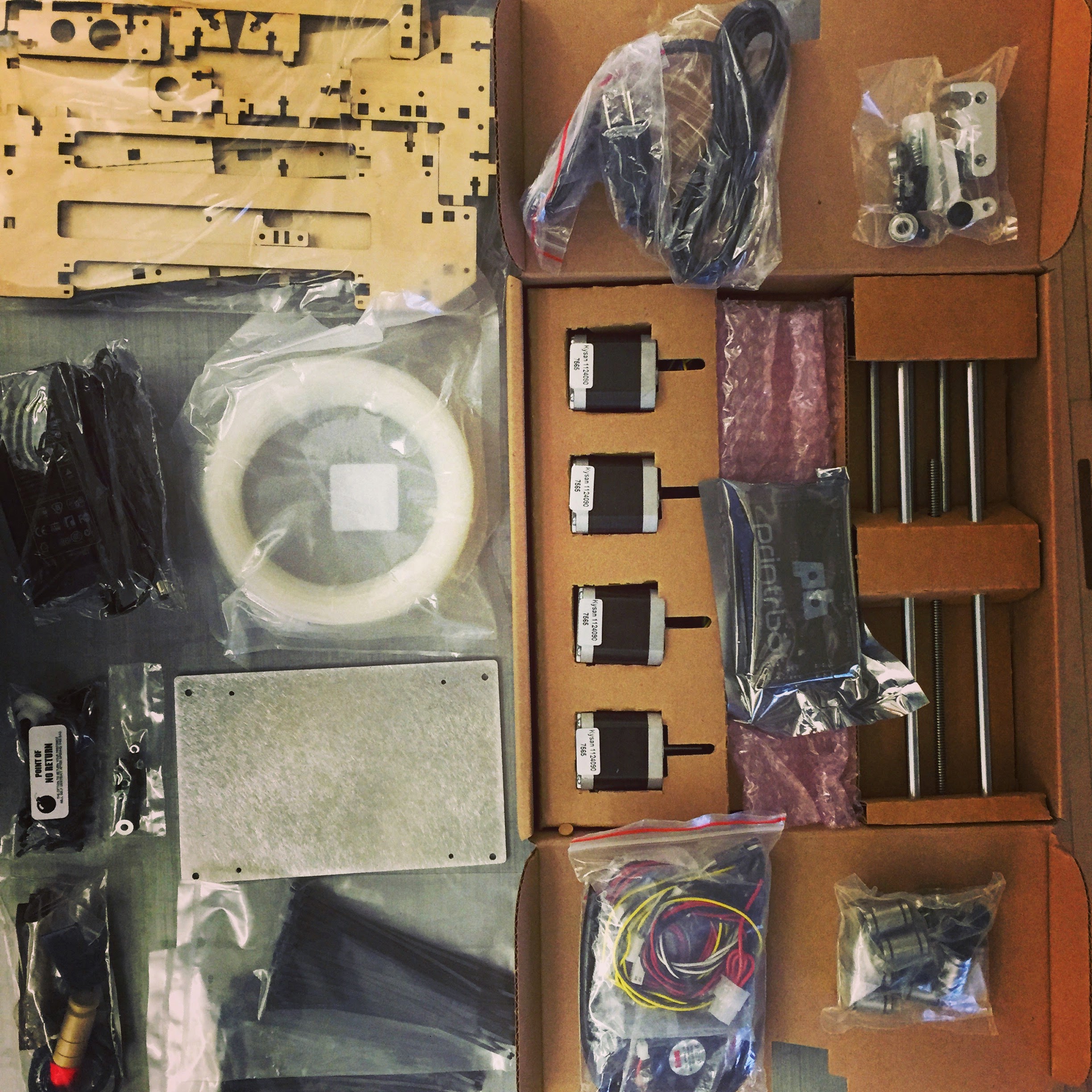 Printrbot Simple
I built my own Printrbot Simple from the Printrbot Kit. It was a great experience in getting to know the ins and outs of 3d printers and calibrating it.
Fortune Cube
This was a fortune cube that I made out of acrylic. The cube is made without any glue, and I worked on designing the joinery to account for the kerf from the laser cutter.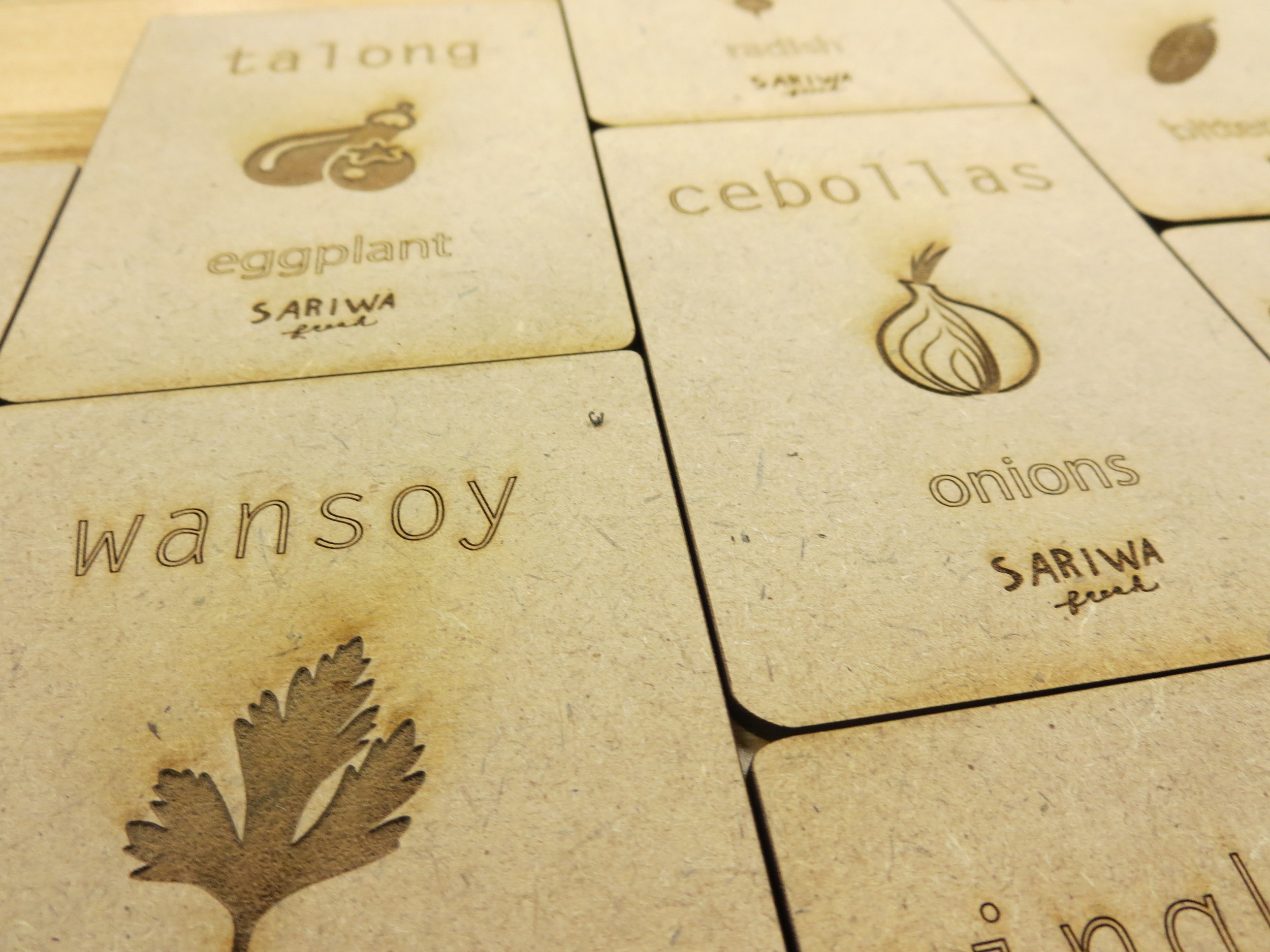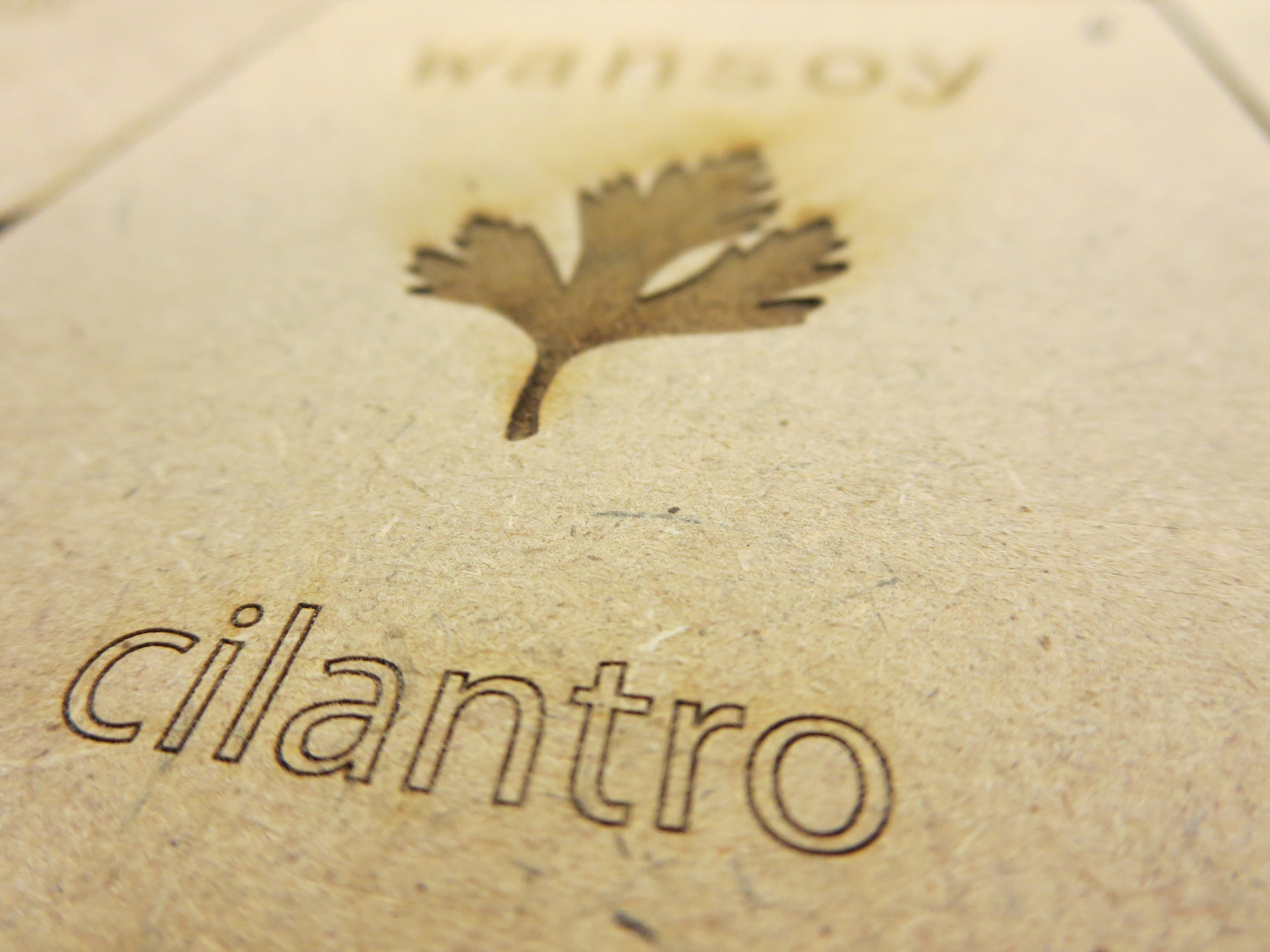 Sariwa!
These are wooden placards that I designed and printed for a popup restaurant that I partook in. The placards served as table decorations for the restaurant and have various fruits and vegetables used in Filipino cuisine and their names in Tagalog.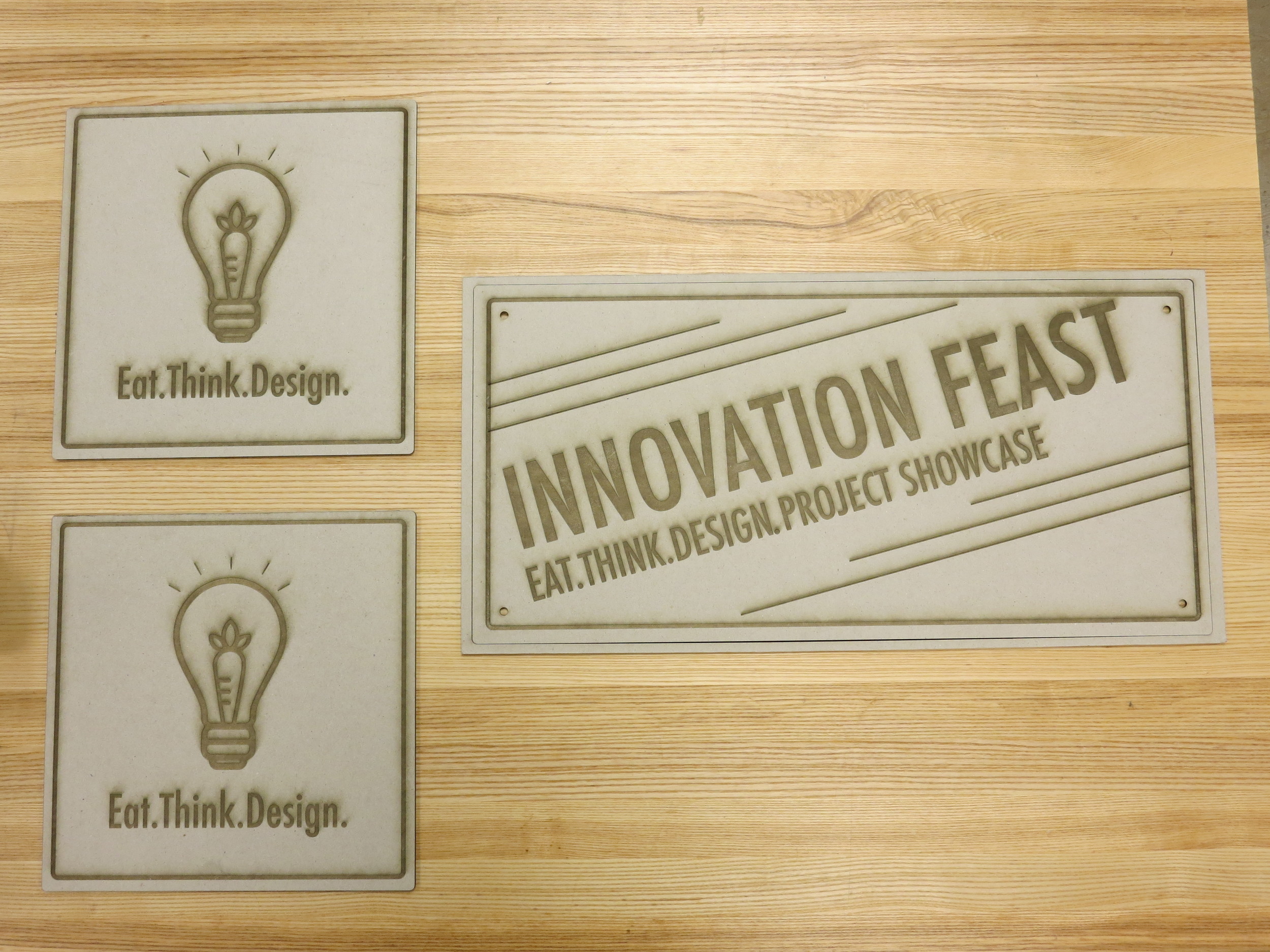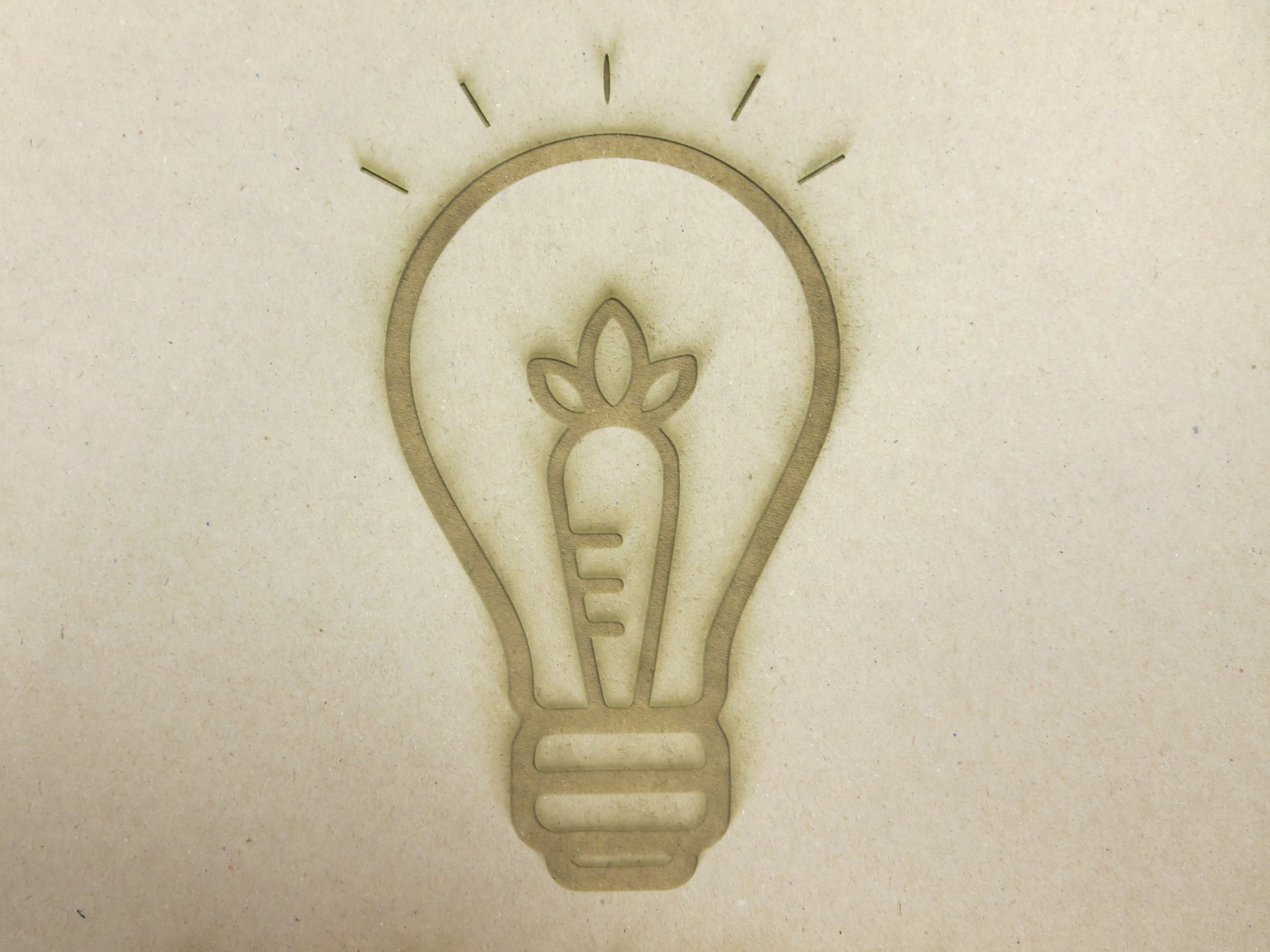 Eat.Think.Design. Innovation Feast
I designed and laser cut these signs for Innovation Feast, which was the final project showcase for the Eat.Think.Design. class at UC Berkeley. Eat.Think.Design. is a graduate course in the UC Berkeley Public Health department focused on food and food systems innovations.
Tulip Pendulum
This is a tulip-shaped pendulum that I designed, laser cut, and assembled.